PUPIL OF THE WEEK - 26th October 2018
Mrs Doreen McBride (Chair of the Board of Governors) joined the pupils for the Friday morning treat. She enjoyed hearing of the fabulous work our children are doing and commented on their excellent manners.
SWIMMING SUCCESS
Brooke and Nancy recently participated in the Swim Ulster Schools Cup and Championship.
Nancy achieved personal bests in the 50m Back Crawl and the 50m Butterfly.
Brooke came 3rd in the Front Crawl setting a personal best and competed in the back crawl.
Both girls now head to the Irish Swim Championships where they will compete against children from all over Ireland.
A huge congratulations to both girls, we are very proud of your achievements and wish you every success in the Irish Championships.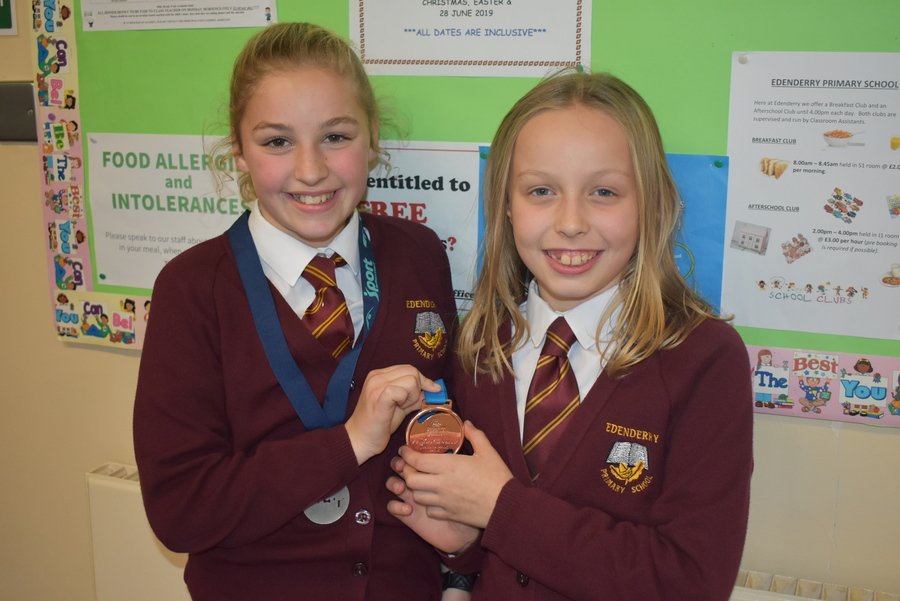 Pupil of the Week - Friday 19th October 2018
Congratulations to the children who received the Pupil of the Week Certificates. We are very proud of their achievement.
Evo's Football Tournament
Last week pupils from P6 &P7 represented Edenderry in Evo's monthly football tournament. Congratulations go to Aaron who made some superb saves and won the goalkeeper of the tournament.
Many thanks to Paul and his team who organised yet another great event.
Pupils of the Week - 12th October 2018
I had some very excited pupils in the staffroom who were very keen to tell me about their success. Keep up the hard work!
Congratulations to Flynn.
Flynn joins an elite group of Edenderry pupils as he is only the third recipient of a Black Band. A super achievement, he has demonstrated the values we strive for - Respect, Responsibility, Kindness & Cooperation.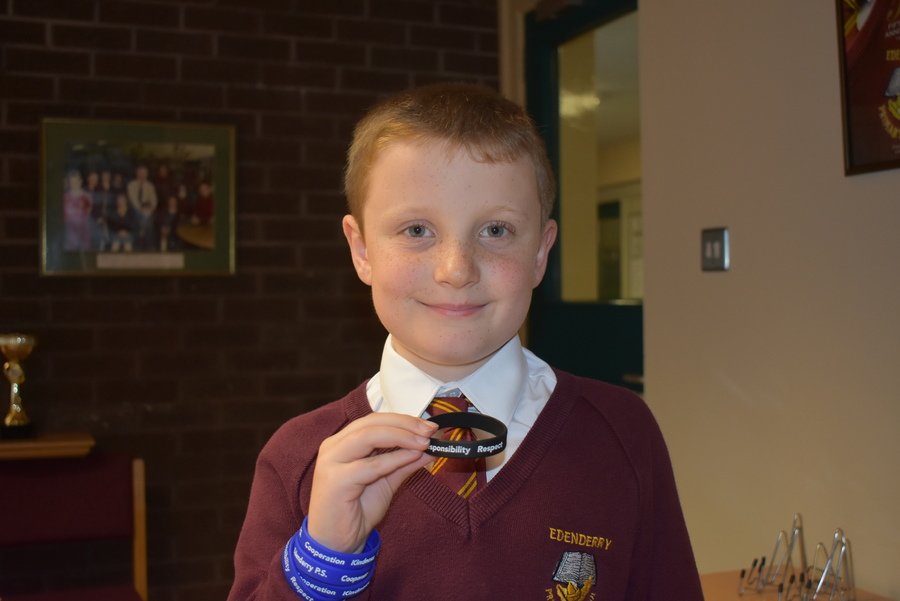 Pupils of the Week - 5 October 2018
On Friday, I had pupils from the last two weeks in the staffroom for their morning break. The pupils showed beautiful manners and chatted to all staff present.
A champion in Tae kwon do! Liam recently won a sparring competition in Bangor.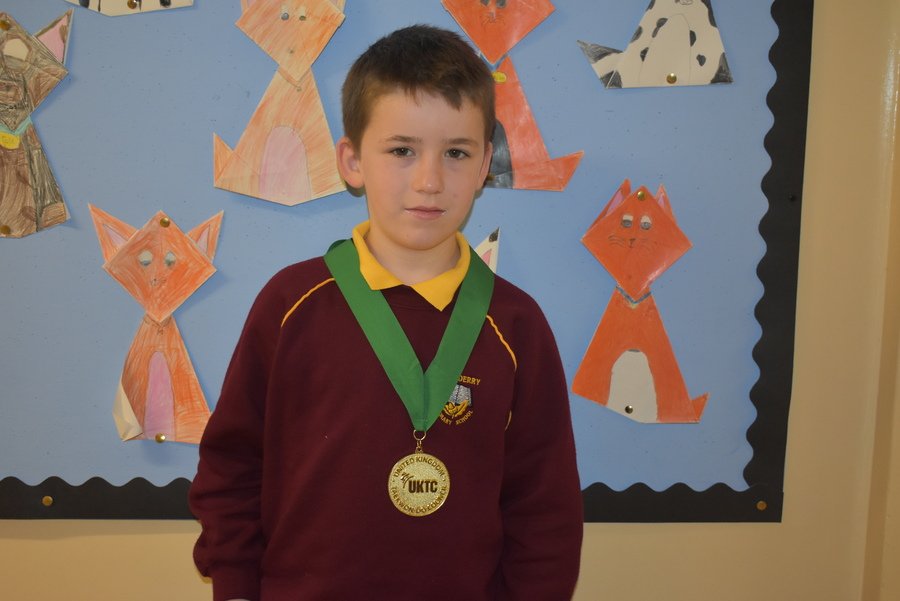 PUPILS OF THE WEEK -Friday 28th September 2018
Very proud pupils who received their Pupil of the Week Certificates. I had great fun chatting with them and hearing what they had been doing this week . Well done to all!
MacMillan Coffee Morning
A huge thank you to all the parents, family and friends who supported our coffee morning. The children also had the opportunity to purchase buns and biscuits for their break.
To date an amazing £1046 has been raised!
Celebrating Success
Well done to Hannah who received an award for the Most Improved Junior in Carriage Driving.
Brothers, Dylan and Ryan have received medals and trophies for Kick Boxing. Ryan won a silver medal in the Novice under10 section while Dylan won two very impressive trophies. He won the under10 and under 12 advanced Kick Boxing awards in a competition in Londonderry.
Pupils of the Week - Friday 21st September 2018
Very proud pupils who received Pupil of the Week certificates. They were very keen to tell me all about their busy week.
PUPILS OF THE WEEK -Friday 14th September 2018
Well done to the Pupils of the Week. As you can see they enjoyed morning break in the staffroom. I enjoyed hearing of hard work, super effort and good friendship.
P7 Leavers Assembly
This was Mr Wilson's last assembly with us and a very enjoyable occasion for everyone. A big thank you to our special guest Paul Evans who organised and ran a very successful Sports Day and presented the school awards. Well done to all our P7s and all the award winners. Good luck for the future.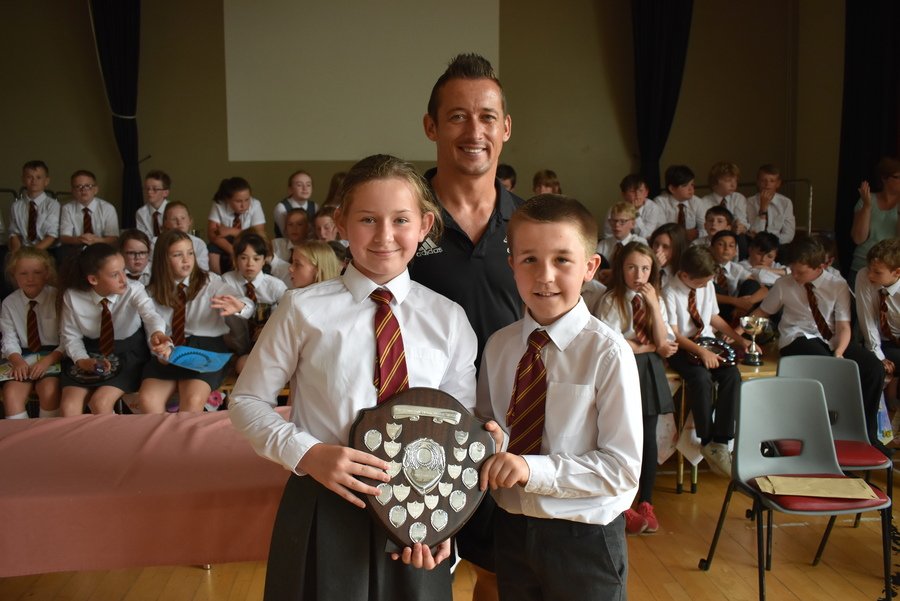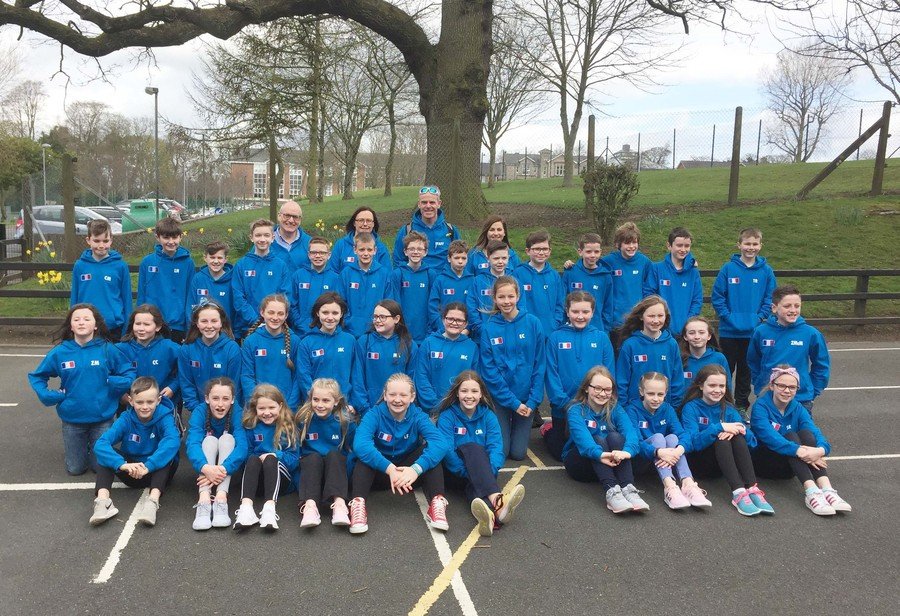 P7 pupils and staff heading off to Paris.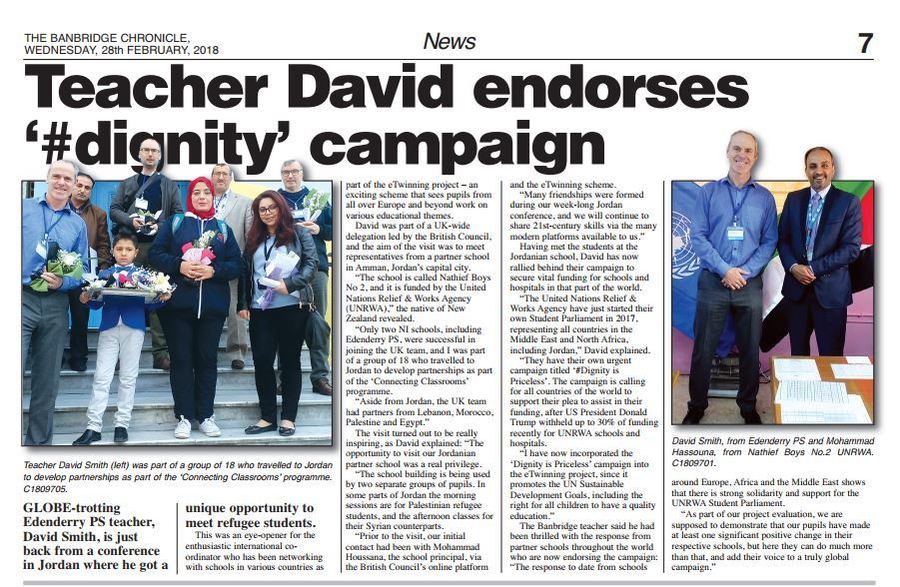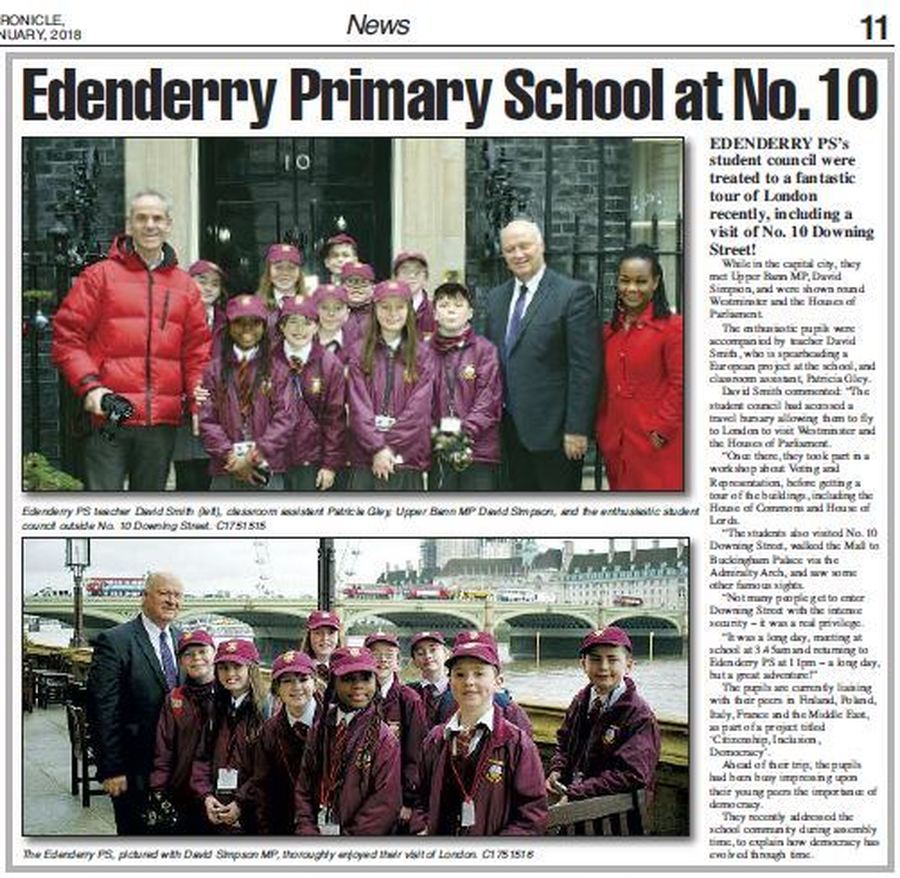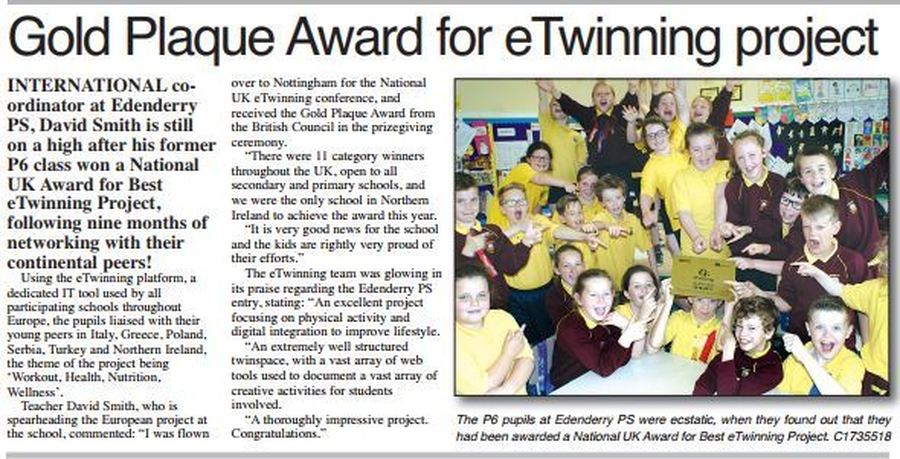 PTA-UK Gold Star Awards
Fundraising Achievement (Northern Ireland)
Great news - the 'Friends of Edenderry', our P.T.A., have won the NI category. Well deserved recognition for all their hard work.
School details are available by clicking the Parent Notes icon and downloading.