P7 Leavers Assembly
This was Mr Wilson's last assembly with us and a very enjoyable occasion for everyone. A big thank you to our special guest Paul Evans who presented the school awards. Well done to all our P7s and all the award winners. Good luck for the future.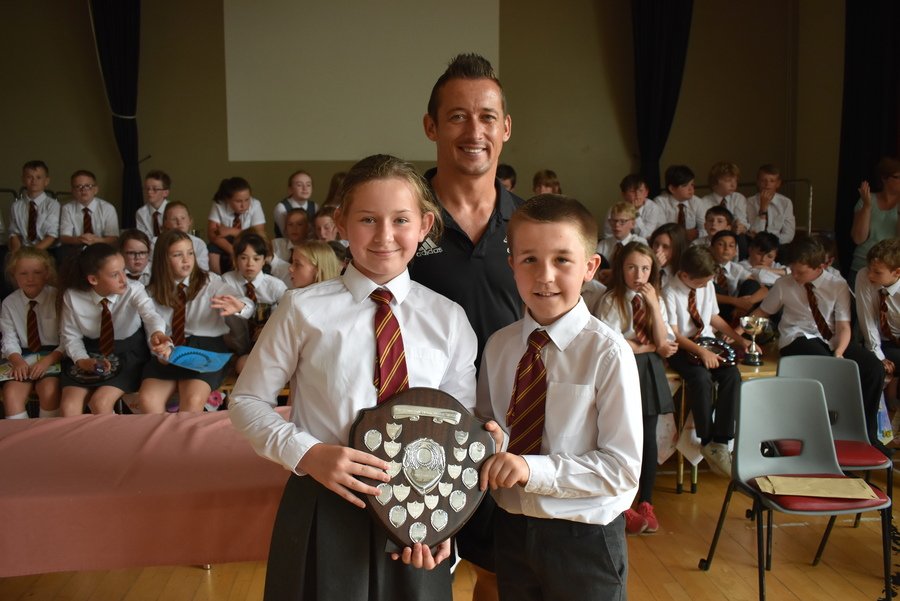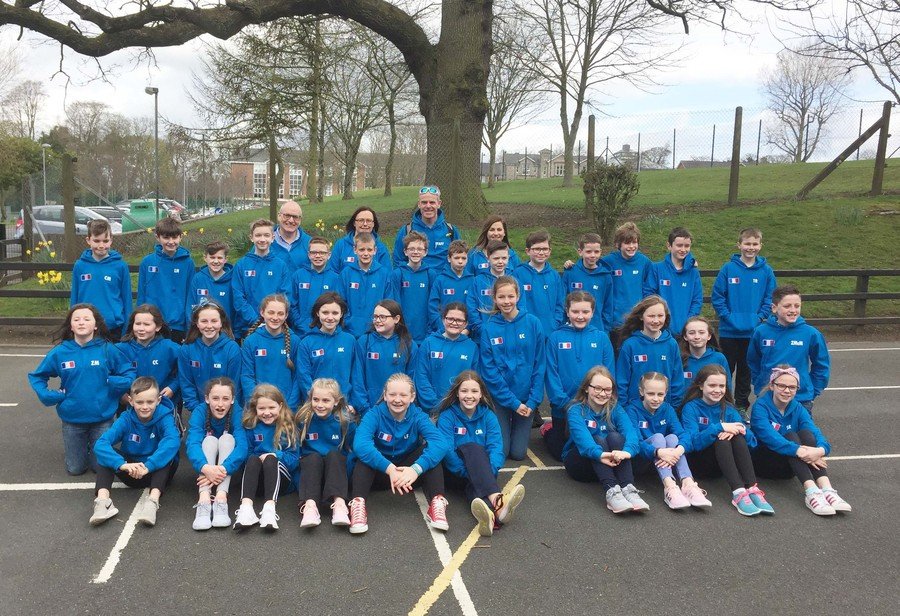 P7 pupils and staff heading off to Paris.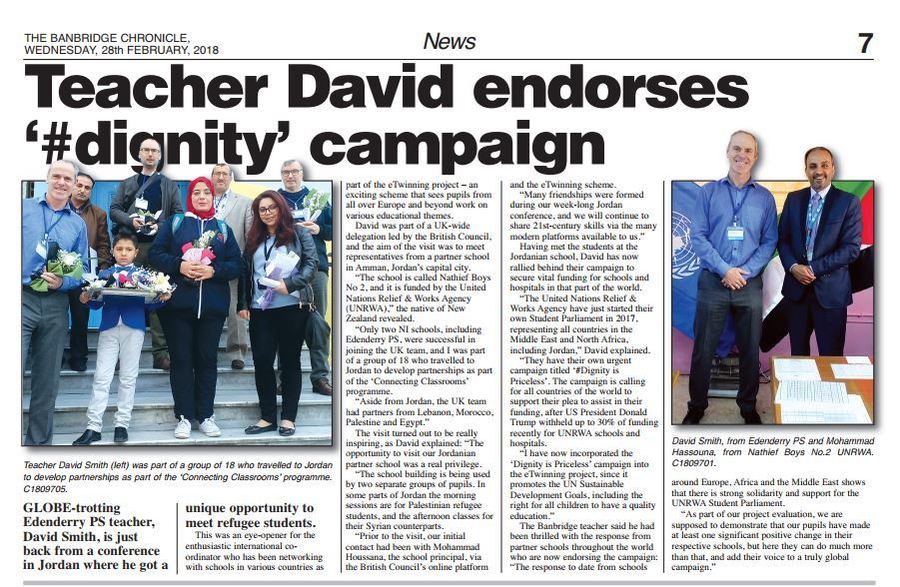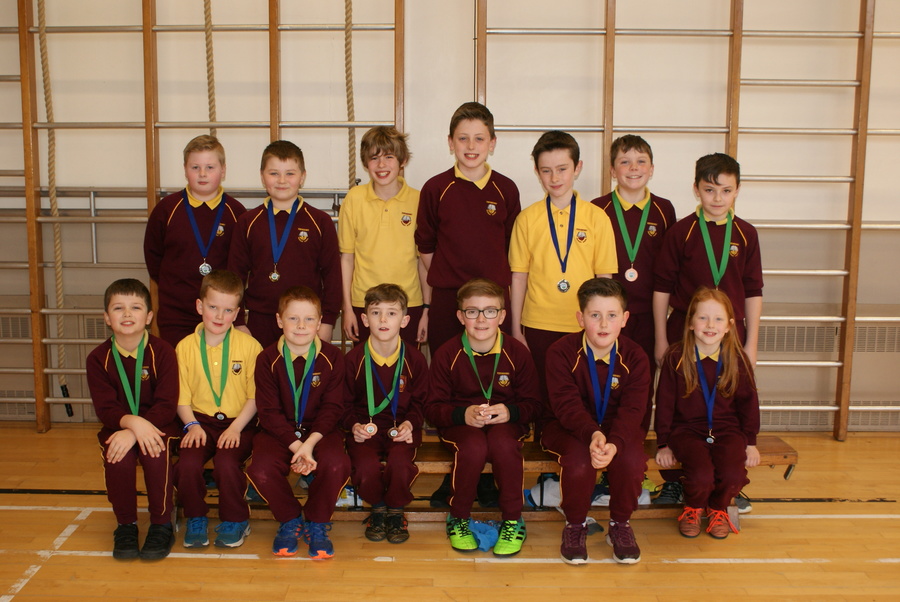 Congratulations to our table tennis teams who all returned with medals from the Ulster Schools Table Tennis Regional Primary School Championship.
Our P7 Boys' team have been invited to participate in the Ulster Provincial Finals later in the school year.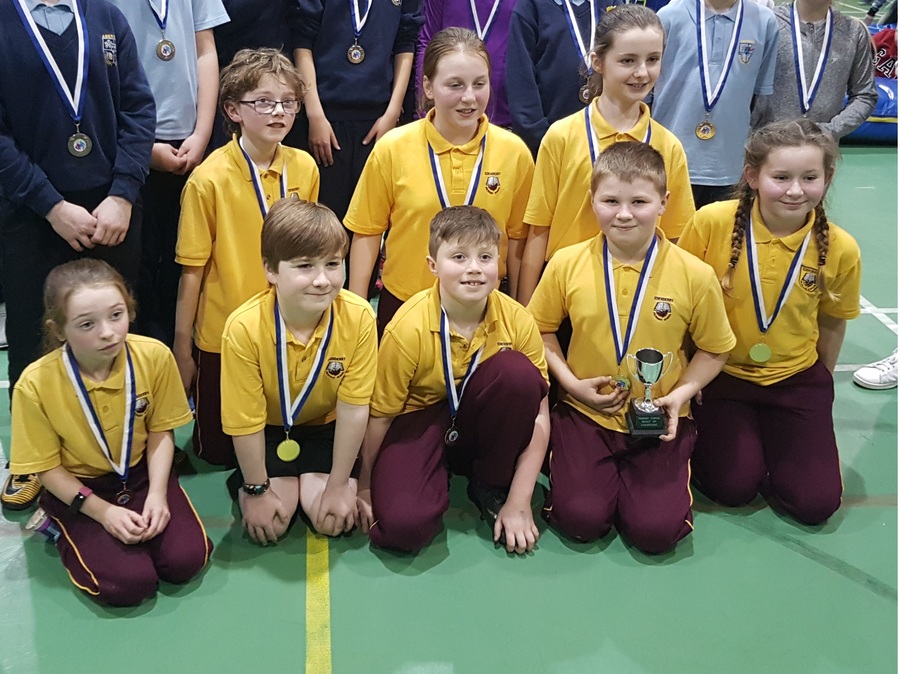 Congratulations to the Edenderry team, who won the 'Night of Champions' at Banbridge High School. Great teamwork to beat Ballydown and Abercorn. Well done everybody. Thanks to Dave Sellwood and his team who organised Community Sports Fun Week.
P7 at the Ulster American Folk Park - Rural Ireland.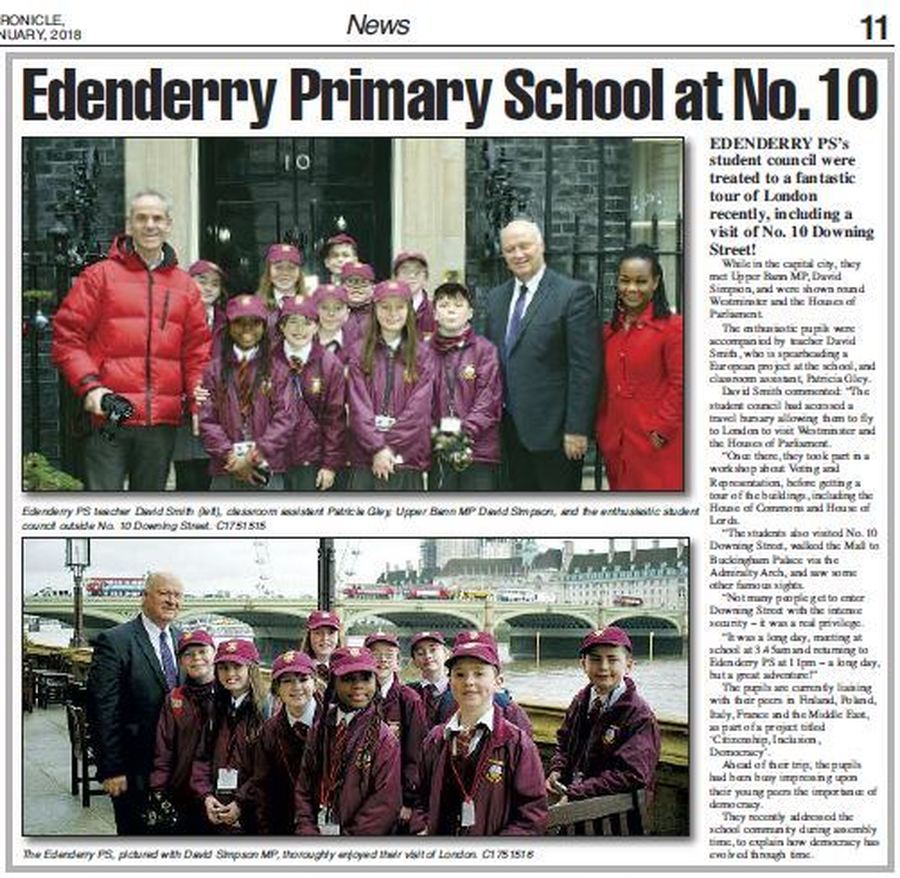 The fabulous African Children's Choir performed at Edenderry .
Everyone loved their energy, sense of rhythm, fun and brilliant singing.
We all hope they have a great trip and maybe they will come back to see
us again.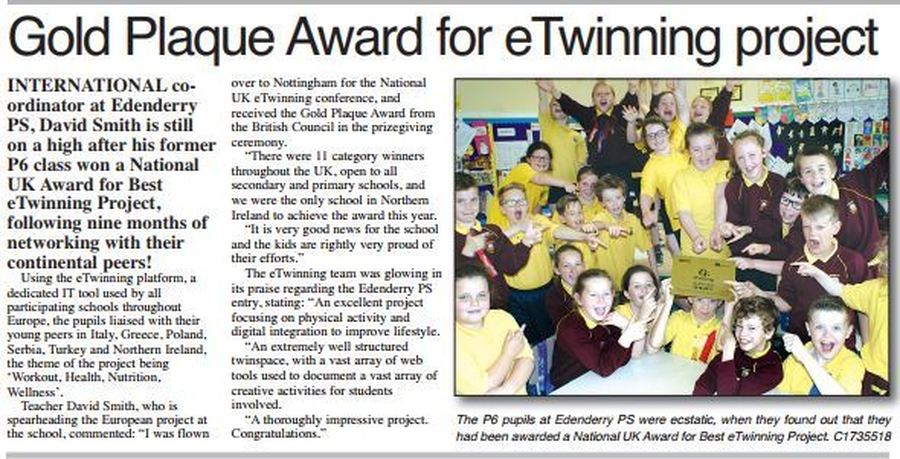 P1 Enjoyed their visit from "Genevieve the healthy Goat"
We learnt all about how to stay healthy. We talked about the importance of exercise and our diet. Look at us having fun with Genevieve!
P7 Victorians
P7s looked fabulous dressed in victorian style and ready for a trip to the Ulster American Folk Park. They look like a cast photo from Downton Abbey.
PTA-UK Gold Star Awards
Fundraising Achievement (Northern Ireland)
Great news - the 'Friends of Edenderry', our P.T.A., have won the NI category. Well deserved recognition for all their hard work.
School details are available by clicking the Parent Notes icon and downloading.