Eco Schools
Some of our kids have been taking part in the Big pedal !!Super Work everyone - more pictures to follow.
March Competition.
We had to name the top THREE food and drink items we throw away in the U.K.
The answers were:
1.Bread 24 million slices
2. Potatoes 5.8 million
3.Milk 5.9 million glasses.
Most of the food we throw away in the UK is avoidable
Well done to those who entered.
Our competition winner will be announced on Wednesday 14th March in assembly.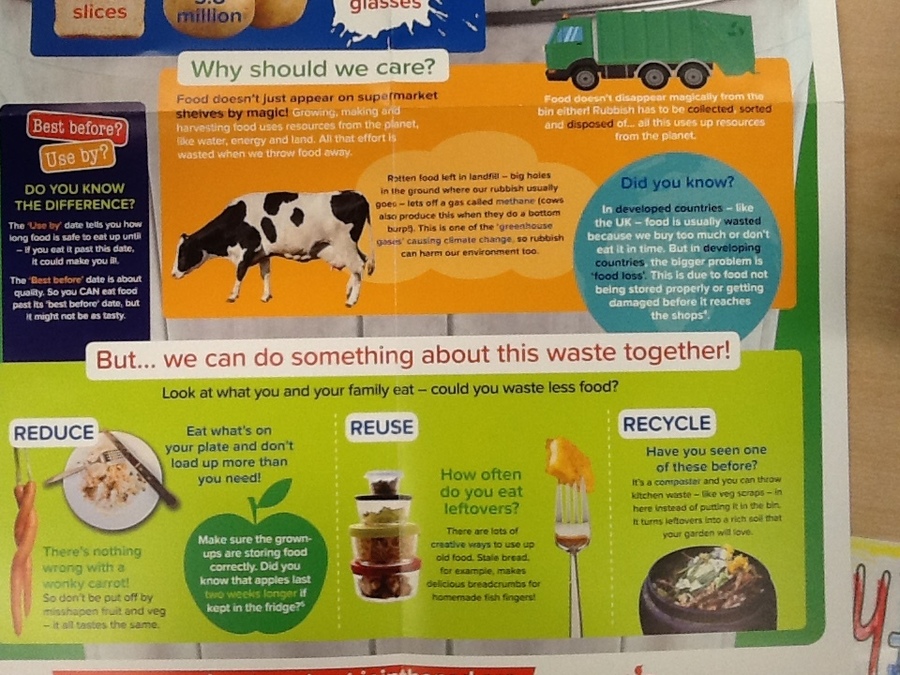 Some of the things we do in eco schools.text...