Edenderry students feature in Worldwide NASA video #TreeChallenge2021
Edenderry students compete in International Online Student Quiz
Even though the world is being assaulted by the Covid pandemic, Edenderry students from P7 and P6 took
part in an International online student quiz with students from India, Egypt, Malasia and the UK.
International coordinator Sharmila Anilesh from the Gopalan International School, Bangalore, India, worked with her colleagues and
other International coordinators to produce a stunning online quest to challenge students from around the globe during lockdown.
Thanks to all 64 students in grades 1-7 from;
British Columbia Canadian International School, (Egypt)
SK Batu Balai School, (Malaysia)
Gopalan International School, (India) (Hosts)
Edenderry Primary School, (N.Ireland)
Click this link to read how Edenderry make International links to learn about Climate Change in this interview with TES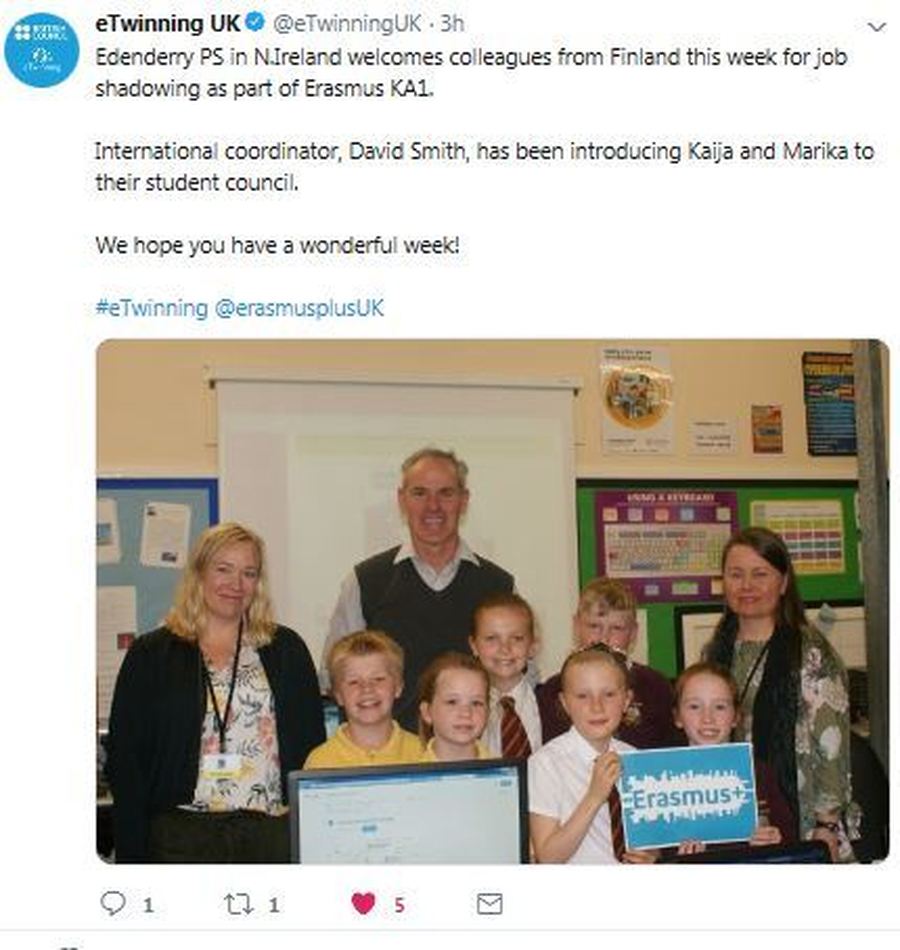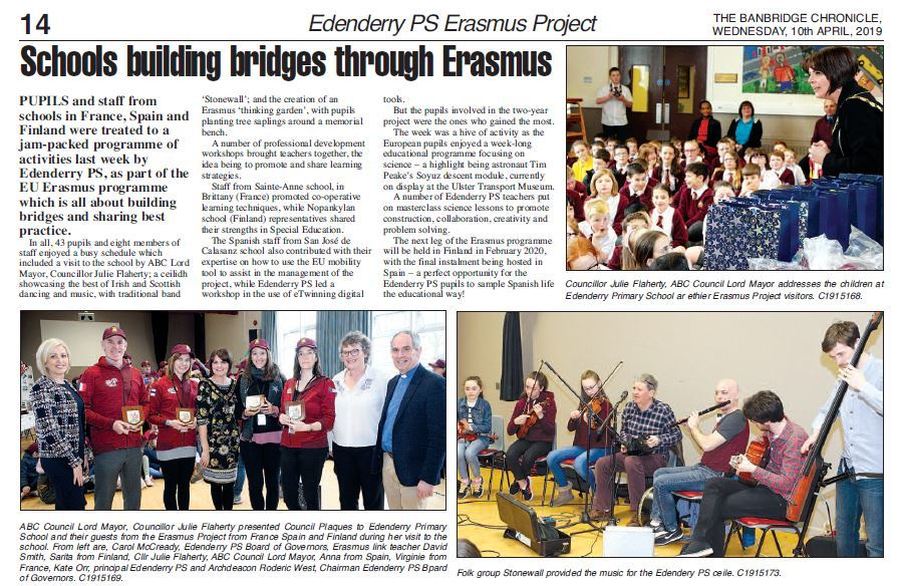 International Chinese Culture Day.
Leaders from the Confucius Institute of China visited Edenderry to promote friendship and links via the Chinese Bridge programme with the assistance of the British Council.
Students loved the chance to get real hands on experience with calligraphy, dance, games, traditional costume and masks, fans and making bracelets.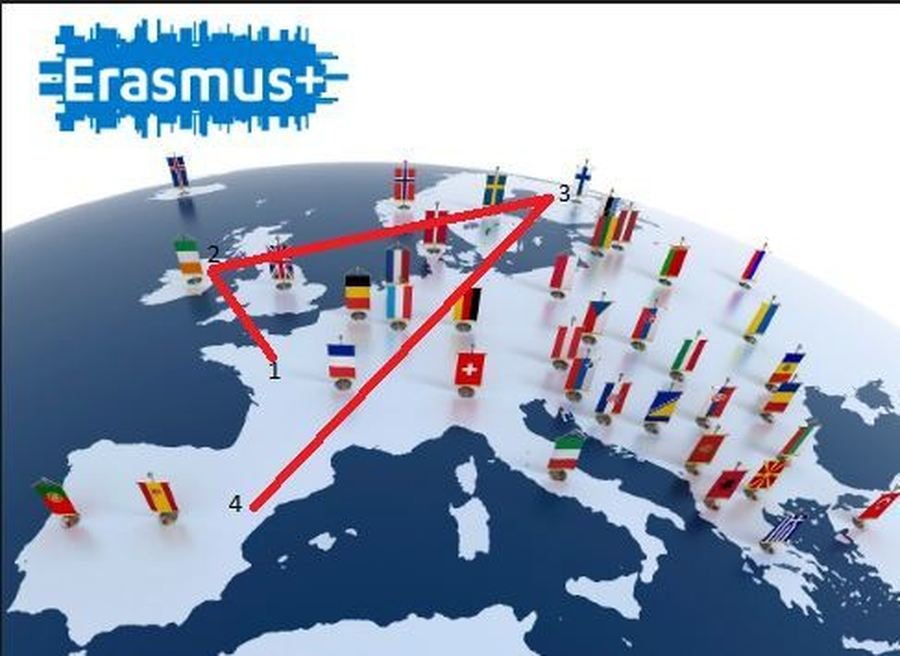 Our most recent success has been securing EU funding for an ERASMUS+ KA2 International project. This lasts for 2 years and will see our students and teachers investigate the Multiple Intelligences (MI) and Emotional Intelligences (EI) we utilise in our learning.
Our partner schools are from Spain, Finland and France. We will use eTwinning as a vehicle for the Exploration, Exchanging, Exhibiting, Expressing and Evaluating as we collaborate in this exciting journey.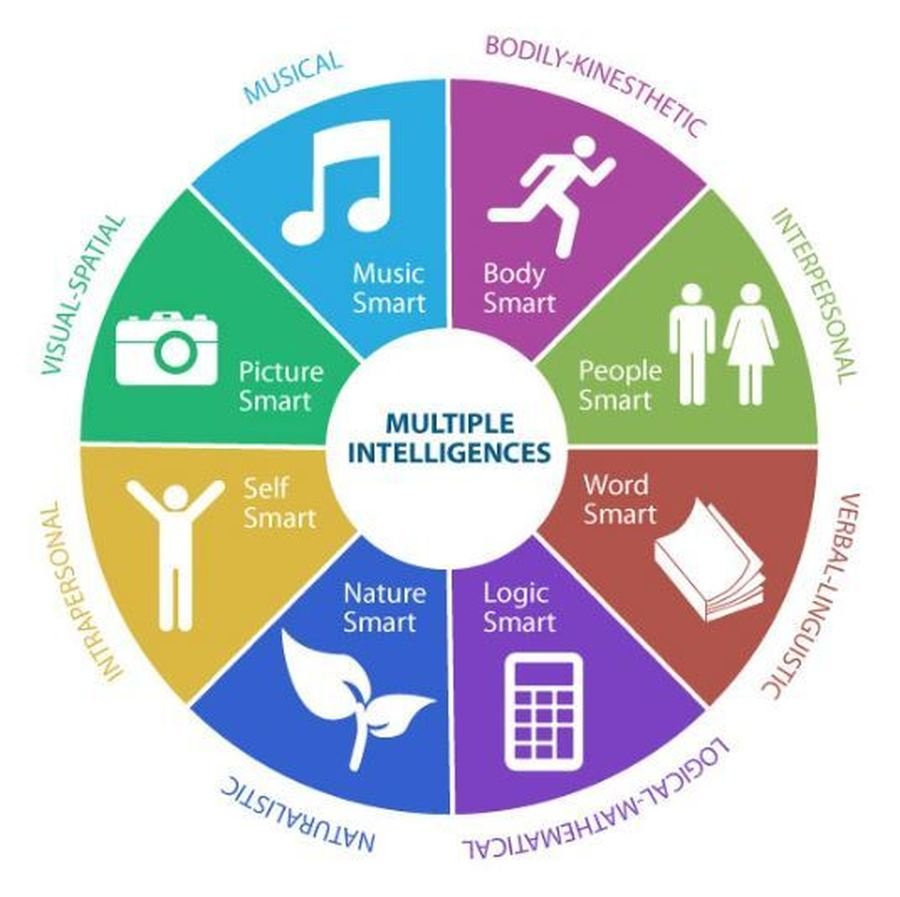 For the second year running Edenderry have secured a Chinese language and culture teacher from the Confucius Institute in China. P5 students at Edenderry are being introduced to a wonderful programme involving language, text and the Cultural Heritage of the far East.
                祝Edenderry学生好运!